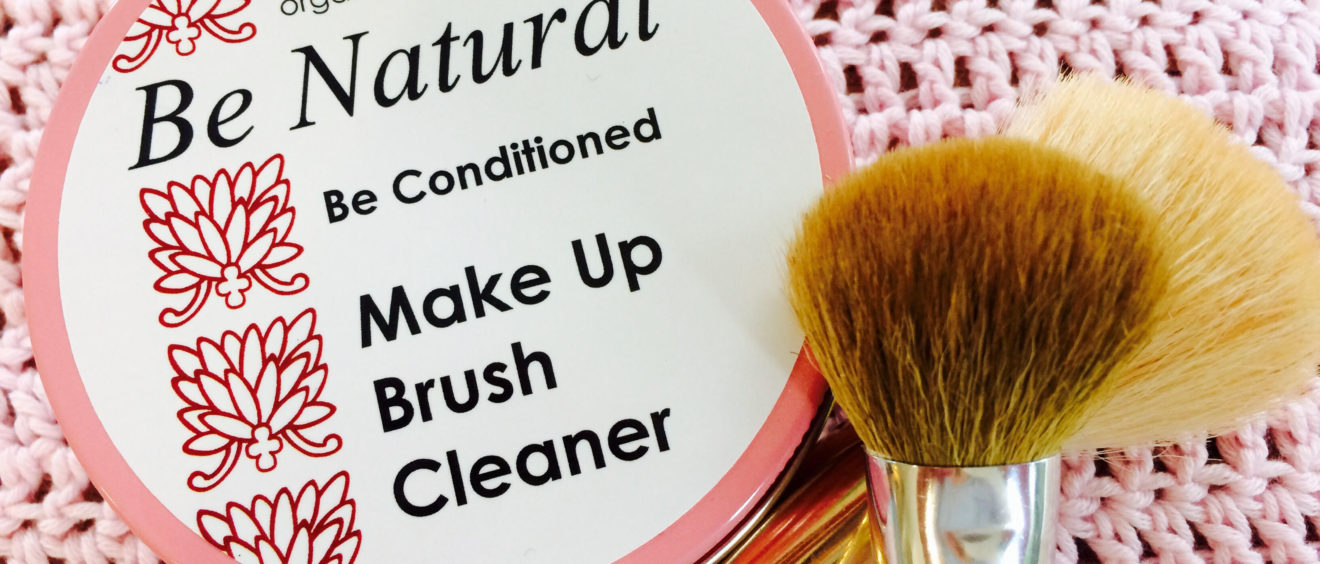 How to clean make up brushes
Be Natural has just launched its new solid make up brush cleaner – Be Conditioned.  Why is it so important to keep your make up brushes clean though?  And why should you care about what kind of cleanser you use on your brushes?  And lastly, how should you clean your make up brushes?
Well, really gross things happen if you don't clean your brushes.  Let's get the gross part over and done with first.  You wouldn't neglect to wash your face, because otherwise it gets a build of oils and grime – and it's the same for your brushes!  They need the same attention in some ways.  Rule of thumb – wash your brushes at least weekly, if not more often if you are a regular user of make up.  Here's why:
Regular make up brush cleaning will help avoid:
Bacteria Build Up – eeeeeww.  Bacteria from our skin will form a build up which, if left, can lead to microbe colonies getting out of hand.
Breakouts – yes, dirty brushes can lead to breakouts caused by an overload of microbes on the skin.
Skin irritation – dirty brushes can irritate skin due to not being conditioned and constantly reapplying bacteria.
Clogged pores from old oils on the brushes. Another eeewwwwww.
Viral infections – yes, gross but true.  Dirty brushes which have been shared can lead to some unpleasant viral infections such as more breakouts and pink eye.
Bug infestations – yes!  Double eeewwwww!
Damaged Bristles – regular cleaning takes care of the bristles and prolongs the life of a brush.
Ok, so you are now convinced that regular brush cleaning is the way to go.  Good.  Go grab some brush cleaner from Be Natural!
If you do decide to use a natural cleaner such as Be Condtioned, you are doing yourself and the environment a favour.   Itis important to look after your skin by using as little toxic chemical as possible – our skin absorbs substances and sends these substances straight to our blood, which over time does accumulate and can lead to sluggish physical health.  While washing brushes your skin comes into contact with the cleaner, and it will leave your skin as soft and supple as your bristles, so nothing to worry about there.
How should I use a solid make up brush cleaner?
Firstly, run your brushes under tepid water.
Secondly, Swirl the brush around in the tin or on the solid cleaner to create a foam.
Thirdly, Use the palm of your hand or a make up brush cleaner pad or our timber rack to clean the brush thoroughly.
Forthly, rinse the brush in tepid water, gently squeeze out excess water and lay out to dry.
Lastly, rinse the solid cleaner with water and leave to dry before replacing lid.
With a routine like this, your brushes should last a lifetime and your make up will also become more long lasting.