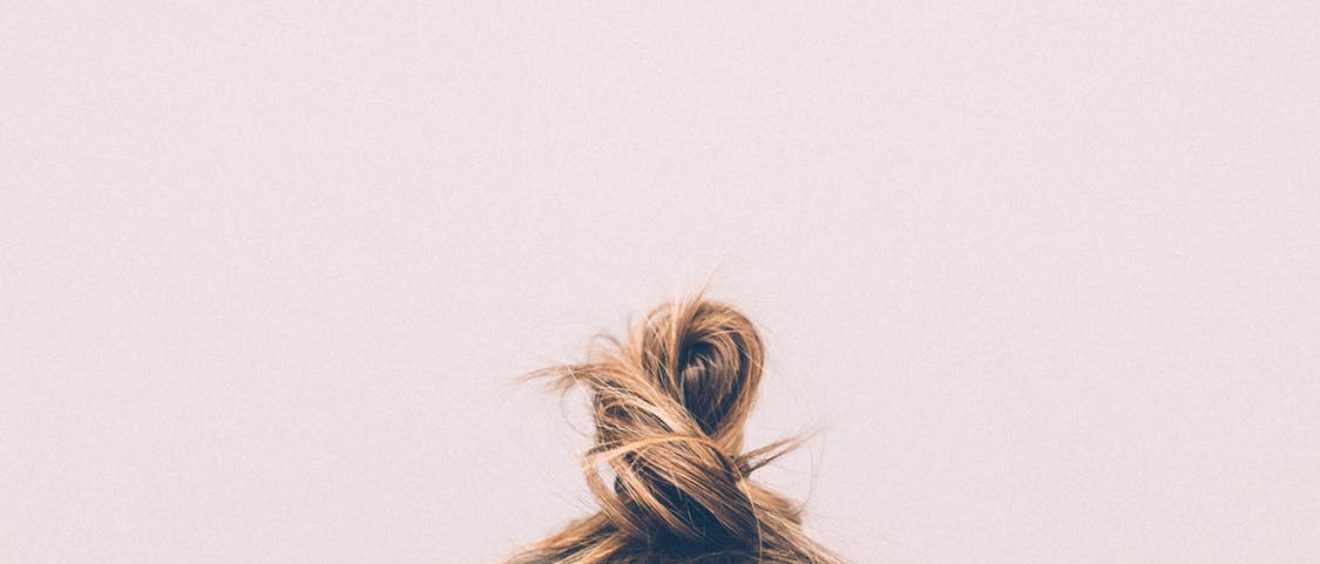 Apple Cider Vinegar as a Natural Hair Conditioner?
Apple Cider Vinegar as a Natural Hair Conditioner
We are often asked about a solid natural hair conditioner to go with our solid shampoos.  Solid conditioners are similar to the shampoos – you just rub between your hands with water and then apply to your hair.  Solid conditioners use less plastic and generally, contain less nasties than liquid conditioners.  We thought about developing our own solid natural hair conditioner, but after research, we concluded that we would have to use some ingredients that we wouldn't like to endorse.  These ingredients would make the bar easier to use and apply and less likely to leave a greasy film on the hair.
However, we are BE NATURAL and will never use ingredients such as Glyceryl Stearate & PEG-100 Stearate, Cetearyl Alcohol, Propylene Glycol Fragrance , Behentrimonium methosulphate or benzyl alcohol (among many others).  Many solid conditioners are actually not as natural as they would seem, and contain some synthetic chemicals that aren't entirely safe.
So we looked into a natural conditioner bar with no nasties.  One that contained just organic butters and essential oils.  We trialed some recipes and discovered that they worked well on some hair types but left others dull and greasy.   We couldn't market a product that was so hit and miss so we looked further into what could make a good detangler and conditioner.
What we discovered that was simple Apple Cider Vinegar (ACV) was the best solution.  Its sounds strange – after all ACV is a thin liquid, an acid, and doesn't really smell that great!  How could it work?  It works because it is a wonder tonic, packed with raw enzymes and beneficial bacteria!   On top of that it also:
Balances hair and sebum pH
Many shampoos disrupt our natural hair pH which can affect the cuticles of the hair and the condition of the scalp.
Apple cider vinegar is naturally high in acetic acid and has a pH level close to human hair. Regularly rinsing with this vinegar can help bring your scalp and hair to its ideal acidity.
It contains antibacterial and antifungal properties
ACV contains potent antimicrobial agents which can kill bacteria and fungus, common underlying causes of dandruff and hair loss, making it a fantastic natural cure.
It cleanses and clarifies
Serums, gels, sprays, and masks – lead to product build-up in your hair. All this sticky residue can leave the hair looking flat, dull and lifeless.  One of the easiest ways to get rid of this accumulation and restore life to your locks is by using ACV.
It adds natural body & define curls
ACV won't weigh down the individual strands of hair (like shampoos and conditioners do), meaning you can enjoy more movement and natural body to your hairstyle. You may even find you don't need to use heating and styling products after a vinegar rinse, saving your hair from further damage.
It detangles, adds shine and reduces frizz!!
A fantastic natural detangler, apple cider vinegar is usually used as an alternative to conditioner in the popular no 'poo movement.
The natural acidity of ACV helps to smoothen down the cuticle – encouraging knots and tangles to slip out and allowing a brush to glide through more easily. ADD PICTURE
It stimulates hair growth & prevents hair loss
Apple cider vinegar stimulates better blood circulation to the hair follicles – something that is vital for encouraging hair growth and preventing hair loss. Furthermore, this blood carries essential nutrients to the hair follicle cells, strengthening the roots and promoting growth.
How to use Apple Cider Vinegar as a Natural Hair Conditioner
It is very simple to make your own cost effective natural hair conditioner!  You simply dilute the vinegar to half with water, pop it in a spray bottle and spray through your hair after washing with a solid shampoo.   Leave for 1 minute, then rinse.  You may repeat this is if you have lots of product you want to wash out.   You can add a few drops of your favourite essential oil to the dilution – or leave it plain.  There is no lingering vinegar smell in your hair once rinsed, but you will find your locks in a healthy shiny state!