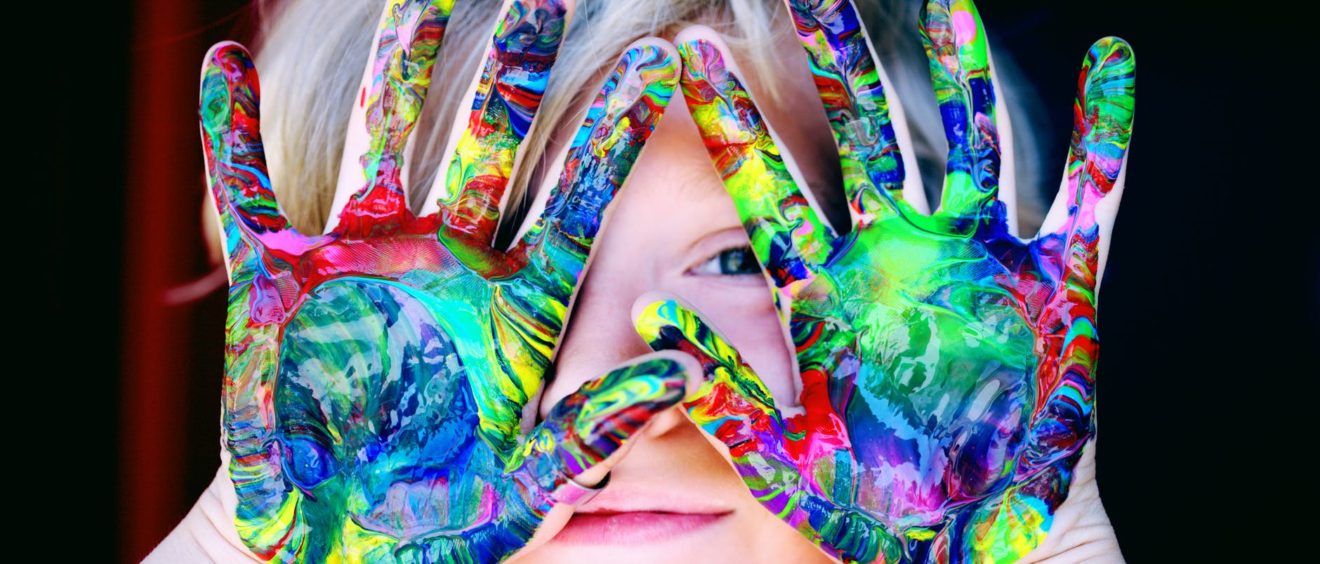 Homeschool during Lockdown?
Many of us are parents, and we are facing weeks at home with our children.  And we feel we are facing 'homeschool' during lockdown.  We've all be plunged into a situation we thought inconceivable not very long ago.  I don't want to use the word, 'surviving', and 'thriving' is laced with hard work, so I'm going to focus on 'enjoying' this unique time with our tamariki.  
When level 4 restrictions, including school closures, were announced, I saw a flurry of online whispers and exclamations around 'homeschool'.  I even saw one post where a parent proudly posted her children's STRICT timetable which included a 9-4.30pm schedule! I strongly disagree that now is the time to enforce social and educational expectations on our children.  We don't even know what we are educating them for, the post Covid19 world may look different to the one we've been occupying.
Think Differently
I am not a trained education specialist, and I'm speaking from a place where knowledge and wisdom, plus gut instinct intersect.   I have been gifted with three boys who are all dyslexic – and between them also have the added bonuses of ADHD, processing issues and giftedness. These profound differences in how they learn have forced me to look at the world of education differently.  Because they think different.  So, I had to. They run on feelings, they ask questions, they have incredible insights that when laid bare, are so damn simple. So, from my experience of parenting, 'homeschooling' and hours of research to find answers, here's my enjoyment guide for emjoying your children in lockdown: homeschool during lockdown
Have a family schedule – plan your days – write it up on a big piece of paper.  Use as a guide to get towards the end of every day. It could focus on household chore time, exercise/outing time and time for some focused kids activities. As well as Freeplay!  Use it as a guide, and don't be to strict about it. 
Embrace 'freeplay'. There is clear scientific evidence that promotes freeplay as the best way for kids to learn and grow – as well as gain the skills they need to become successful world citizens – and by successful, we're talking, developing resilience, team work, kindness, sharing, collaboration.  Letting the imagination run free has

countless benefits on brain development

.  
Get the kids involved in DYI – those projects you never got a chance to complete – now is the time to teach the kids practical skills – start with basic things such as sanding, painting or even just cleaning up around the section.  
Now is also a fantastic time for getting into the backyard (if you are lucky enough to have one)  and be with the kids. Teach them about soil (use

You Tube vids like this

one to help), planting and pruning.  If you can't access veggie seedlings, just prepare the bed for planting, and if you don't have a veggie patch yet, start one!  Dig and look at ways to cultivate the soil. The gift of gardening skills, will last a lifetime and is fundamental to their futures.  
Exercise!  Grab those rusty bikes and get on them, do kids yoga, walk around the block and find leaves.  
Cook!  If you have older kids, now is the time for them to step up and do some family meals.  And younger ones, there's baking and then the science of baking. There are so many videos online,

such as this one

that will support you in developing their knowledge!
Now is the time to seize your children strengths!  What are they interested in? How many cool videos can you find to watch their interests?  Can you do a passion project about their interests – draw up a pictogram and answer the WHAT, WHERE, WHY, WHO AND HOW questions.  
Anything you do with your kids now, from board games to cooking to walking the block is increasing their experience of this world – they are naturally doing maths, literacy and science as they go.  And some days – nothing will go to plan and they will amble around all day, or have far too much screen time.  This is especially true if you also have a paid job to do at home now too!   Make time for yourself to do your job – don't forget about a bit of self care too.   Now, isn't the time to worry about too many screens or reading levels. Now is the time to protect them from the scary happenings in the world and to cuddle, talk and embrace.  They may have set schoolwork, make a time each day to devote to this, and if it doesn't go as planned, help them, sit and do it with them. I don't think it is wise to stress about it, and I'm sure educators want calm, happy children back after lockdown, and would prefer you to be kind in your expectations.  Every child in Aotearoa is affected right now and it's not the time to be too obsessed with academic scores.  Some days we will feel like we are failing, like nothing went to plan – but take a breath and go back over the day – you'll be surprised at the little opportunities and time yo are giving to their development.  And never forget, Happy Parents, Happy Children, so take the pressure off yourself, we have have enough to deal with right now.  
Home is a place to be nurtured.  It is not a school. We are our children's most valuable educational assets, and it's our job to empower them to learn, to ask questions, and to develop soft skills (such as problem solving, team work, creativity, adaptability and resilience). We need to send them into the world prepared.  This lockdown shouldn't change that.  Home is safety, security and comfort, not timetables, and expectations. They won't be disadvantaged for a few weeks being wrapped up at home.  Now is not the time to   
Finally, check out this awesome advice from Psychologist, Nigel Latta – he will set your mind at ease for coping for the next few weeks.  homeschool during lockdown.